Selected Public Service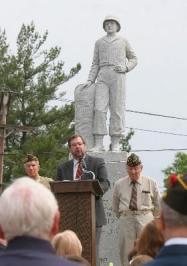 Prof. Robert Dell has been a land use public official for the last 39 years in the Town of Orangetown, New York . The town has a population of over 48,000 and is 14 miles from the George Washington Bridge. Prof. Dell's history as a land use official began in 1979 when he was appointed as a Member of town's the Architecture and Community Appearance Board of Review (ACABOR). The members elected him as its Vice Chairman in 1988 and he served in this capacity until 2000. He was known for his strong environmental viewpoint and commitment to responsible development. In 2001 he was promoted to the Planning Board where he continues to serve his community as a Town Planner. Over the years, Prof. Dell has reviwed more than one billion dollars in new commercial and residential construction for Orangetown . For two years Prof. Dell served as the Planning Board Chairman. He is also a Member of the Rockland County Municipal Planning Federation.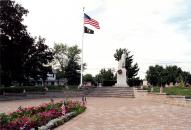 Prof. Dell is known for his pro bono work for veterans' causes including the Camp Shanks Memorial Park, Walkway of American Heroes, where he is the designer, Walkway Trust Vice-Chairperson, and Project Manager since 1999. He helped secure over $100,000 in state funding for Walkway. In 2013 he recieved a Special Recognition Award from VFW Post 1615 for his work on this project. In 2014 this work received the "Adopt a Spot" award from Keep Rockland Beautiful, the local chapter of Keep America Beautiful. It was also honored and cited for this award by the Town of Orangetown, the Rockland County Legislature, The New York State Legislature and the United States Congress.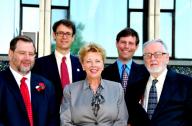 In 2011 he won the Democratic Primary for Town Council and narrowly lost in the general election. His candidacy received the endorsements from a all of the local newspapers that stated editorial preferences and was the only Town Council candidate endorsed by the Rockland County Central Labor Council. Prof. Dell has written numerous articles and editorials on pro community planning in addition to other issues, and has served as a consultant for local village land use review boards.
The City of Hveragerdi in Iceland appointed Prof. Dell as Park Consultant in 2014 to advise the City in the redesign and layout of its geothermal hot spring park in the center of the City.