Cooper Motorsports
Formula SAE (FSAE) is a rapidly growing intercollegiate design competition that spans six continents with eight events and over 350 teams. It tasks students with a particularly grueling engineering challenge to: Conceive, Design, Fabricate, Race, and Market their own Formula-style racecar. During this year-long competition, students not only develop the traditional engineering virtues of design and analysis, but they also learn teamwork, leadership, communication, and project management. Perhaps the most challenging aspect of all is that deadlines dictate that everything must be completed on a strict schedule.

Automotive projects have a long history at The Cooper Union. The first MiniBaja (now BajaSAE) vehicle was built in 1994 and entered in the Quebec competition. After numerous successful years of competition, two teams of Mechanical Engineering students decided to design, build, and compete in the BajaSAE and FormulaSAE challenges in 2007. After 2007, students opted to focus on the Formula series only, as it afforded more opportunities for interdisciplinary work within the field of engineering, as well as with art and architecture students.
Our FormulaSAE team established itself as a success story since its first competition in 2007, where we placed 2nd among new teams and one of only 30% of all teams to complete the arduous endurance race. In 2008, we competed in two separate Formula SAE events — improving our previous Michigan position by 14 places, and placing 20th amongst 43 registered teams at a Virginia competition. In May 2009, our team's finest moment, we placed 37th out of 123 international teams at Michigan International Speedway, and increased its 2008 ranking by 38 places. Having a completely new set of team members in 2012, we placed 78th in the world and are currently gearing up for a very competitive 2012-2013 season.
For team highlights, updates, and the current team's designs, please visit:
Click on the links at the top of this page to view more pictures and videos from car competitions since 2007.
2007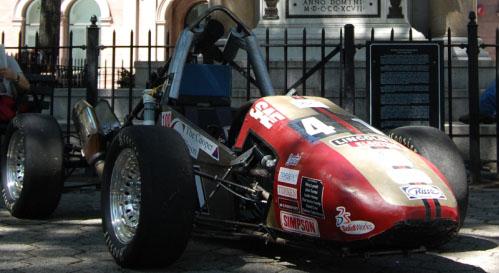 2008

2009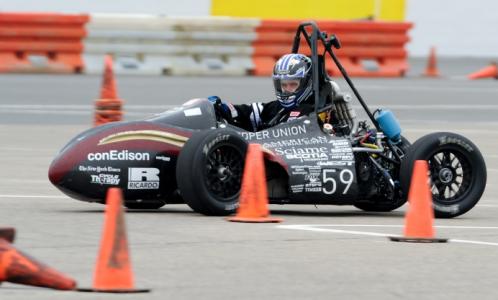 2012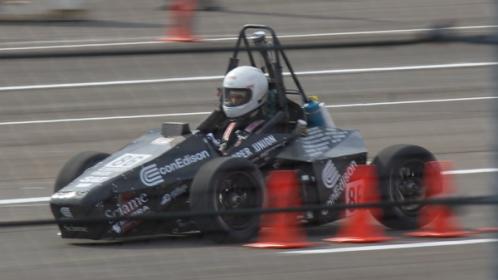 Formula Electric 2011
First-year engineering students from EID 101 - Engineering Design and Problem-Solving tested Cooper Union's first electric racecar at the New York Times parking lot in College Point, Queens, (video link here) and then raced it at the NY SCCA event at Nassau Coliseum.